The International Indigenous Peoples Movement for Self-Determination and Liberation (IPMSDL) denounces the trumped-up murder charge against the Cordillera Peoples Alliance (CPA) chairperson Windel Bolinget in the state's intensifying attacks on Indigenous Peoples Human Rights Defenders (IPHRDs) in the Philippines.
Windel Bolinget, also an IPMSDL International Coordinating Council (ICC) member, was accused of killing Garito Tiklonay Malibato in Kapalong, Davao del Norte on March 22, 2018 and later included in a murder case filed by a police officer in Tagum City, Davao del Norte. For the record, Windel has never been to that place. This patently absurd accusation is nothing but a pure judicial harassment against Windel and the Cordillera people's movement. For many years, Windel Bolinget and CPA have been targeted by the State and military forces for their active campaign against destructive projects such as Lepanto Mining, Cordillera Exploration Co. Inc., (CExCI), Chico River Pump Irrigation Project, and other development aggression projects in Indigenous territories.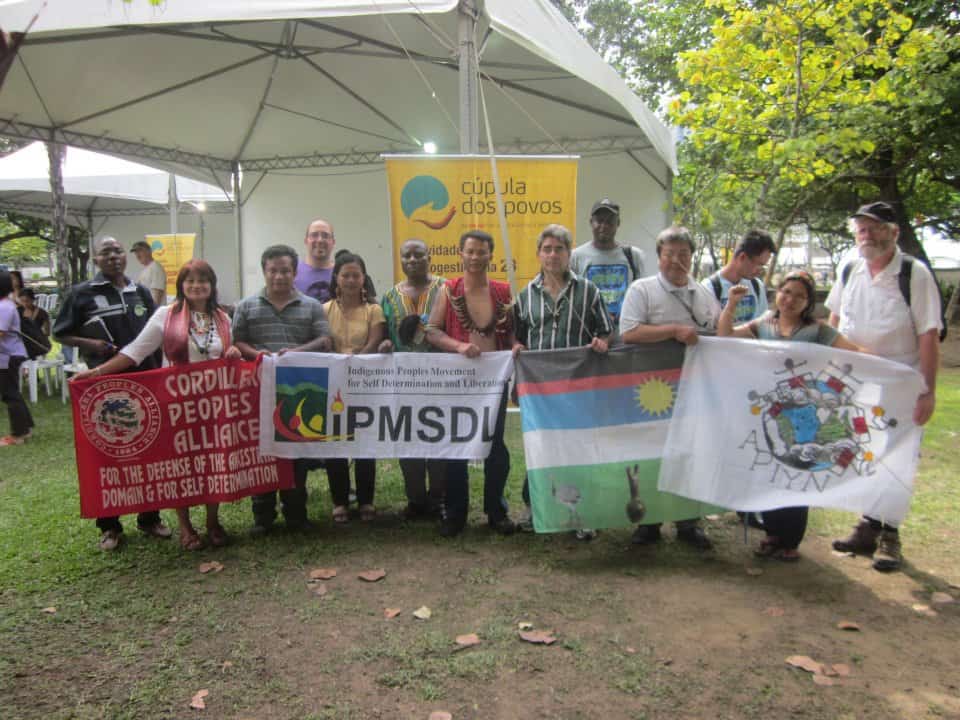 In 2006 and 2018, he was included in the military hit list and then tagged in the Department of Justice (DOJ)terrorist proscription list. Since last year, Windel together with family and the CPA, has been constantly vilified in social media. In his home province, text messages, flyers, and posters linked to the National Task Force to End Local Communist Armed Conflict (ELCAC) with the AFP, PNP, and their assets paint his image as an immoral and recruiter for the New People's Army (NPA).
Windel Bolinget and the CPA has long established their credibility in the Philippines, across Asia, and in the international arena for their uncompromising work to advance IP rights and welfare. Their brand of activism has been at the forefront of the IP struggles for human rights and defense of land and environment amid dangerous political climate for activists under different fascist regimes.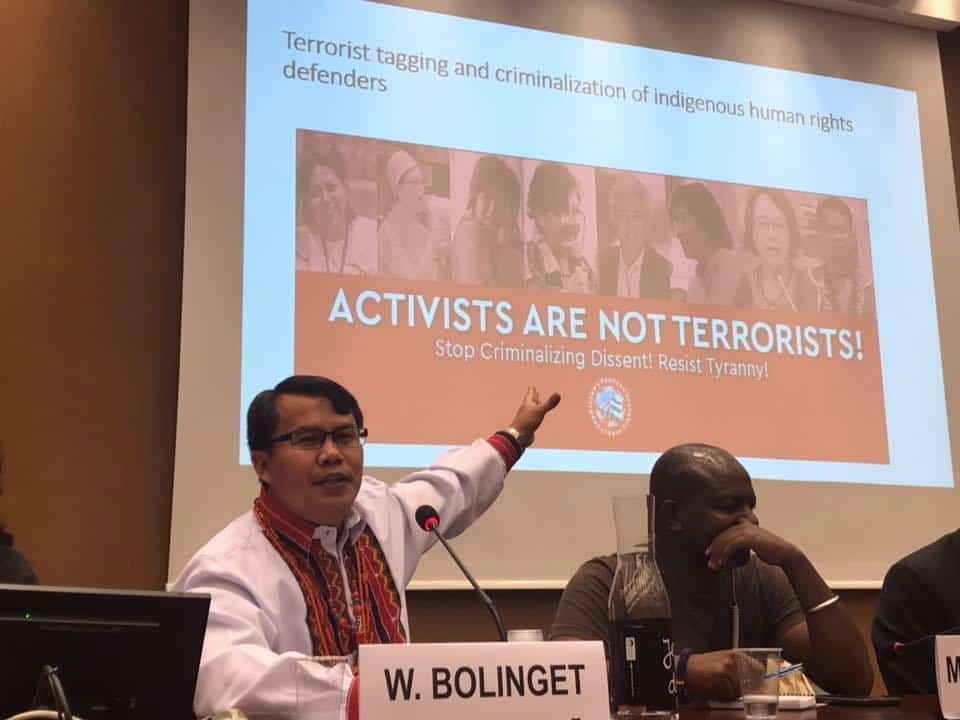 IPMSDL stands with Windel and his innocence against these desperate attempts to malign and stop him and CPA from their work for IP and human rights. We hold the Philippine government and its State armed forces accountable for any danger towards Windel and the CPA, as clearly shown in soaring cases of extra-judicial killings and attacks linked to terrorist labelling and red-tagging by the government.
We call on everyone, our members, networks, and defenders of human rights from the international community to amplify the call to drop all malicious charges against Windel and all IPHRDs unjustly persecuted for their commitment to human rights work and full realization of IP right to self-determination.
Time and again, let us remain firm in uniting to defend our rights,  freedom, and justice.###